Muffins à la meule du Besac ( EN )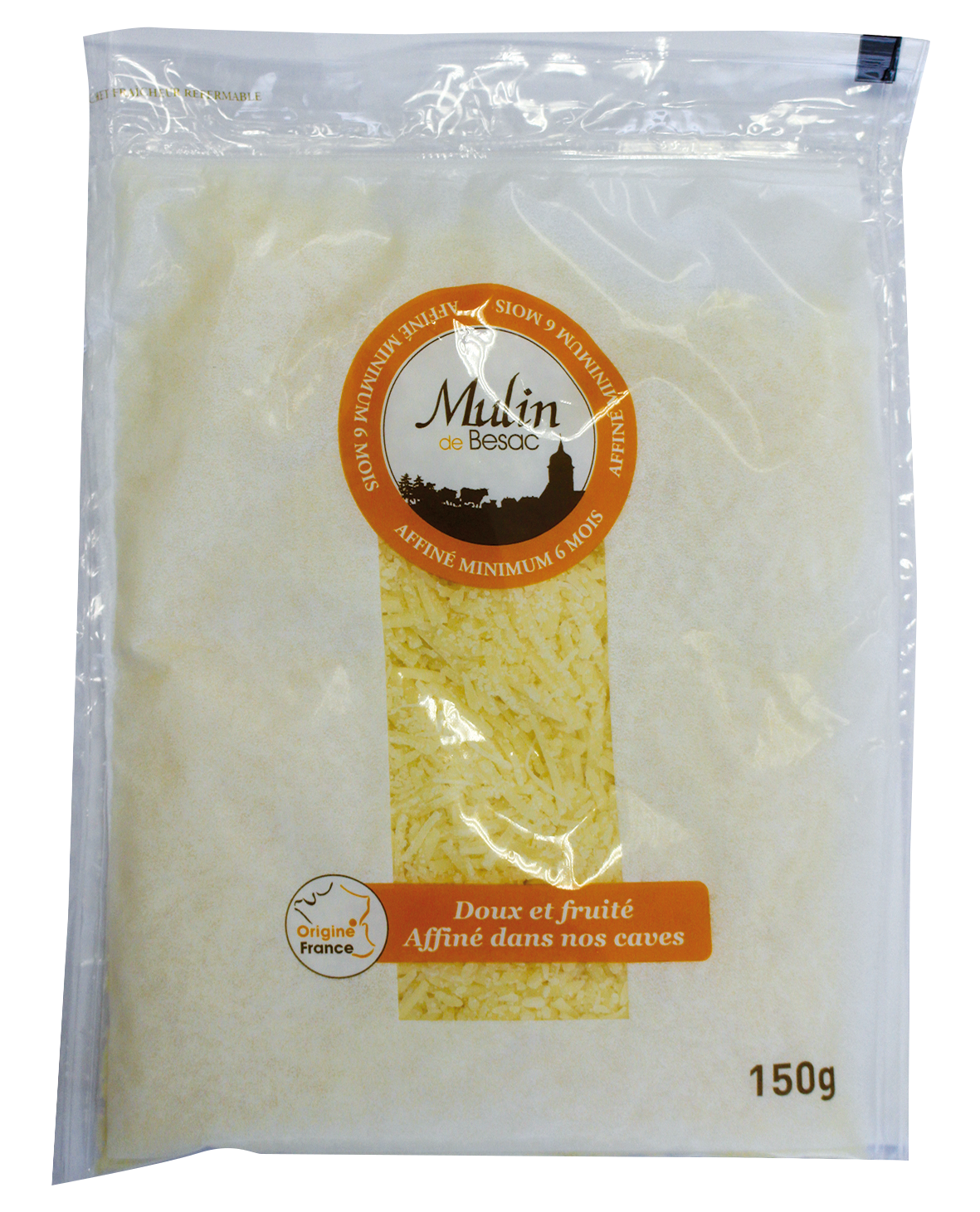 - 200g of flour
- 200g of grated « Meule du Besac »
- 2 eggs
- 20cl of milk
- 10cl of olive oil
- 2 teaspoon of dry basil
- 2 tablespoons of baking powder
- Salt, pepper
Preheat the oven at 110°C (Th. 6).
In a bowl, mix the flour, the baking powder and the basil. Add some salt and pepper.
Add two eggs then the milk and the olive oil.
Mix until the preparation is smooth.
Grate the « Meule du Besac », add it to the mixture and mix.
Pour into a lightly buttered muffin tray and bake for 35 minutes.